Loyal Smile™
Amazonly Easy To Use™
Website Under Construction.
Meanwhile, please download the FREE Google Chrome™ Extension, Loyal Smile - Set Amazon As Default Seller:
Full-resolution Screenshots of Loyal Smile in Action:
(Please remember that the markings [arrows, boxes, extra/explanatory text, etc.] here are for illustrative purposes only and won't appear in the real use of the extension.)
On Product Pages: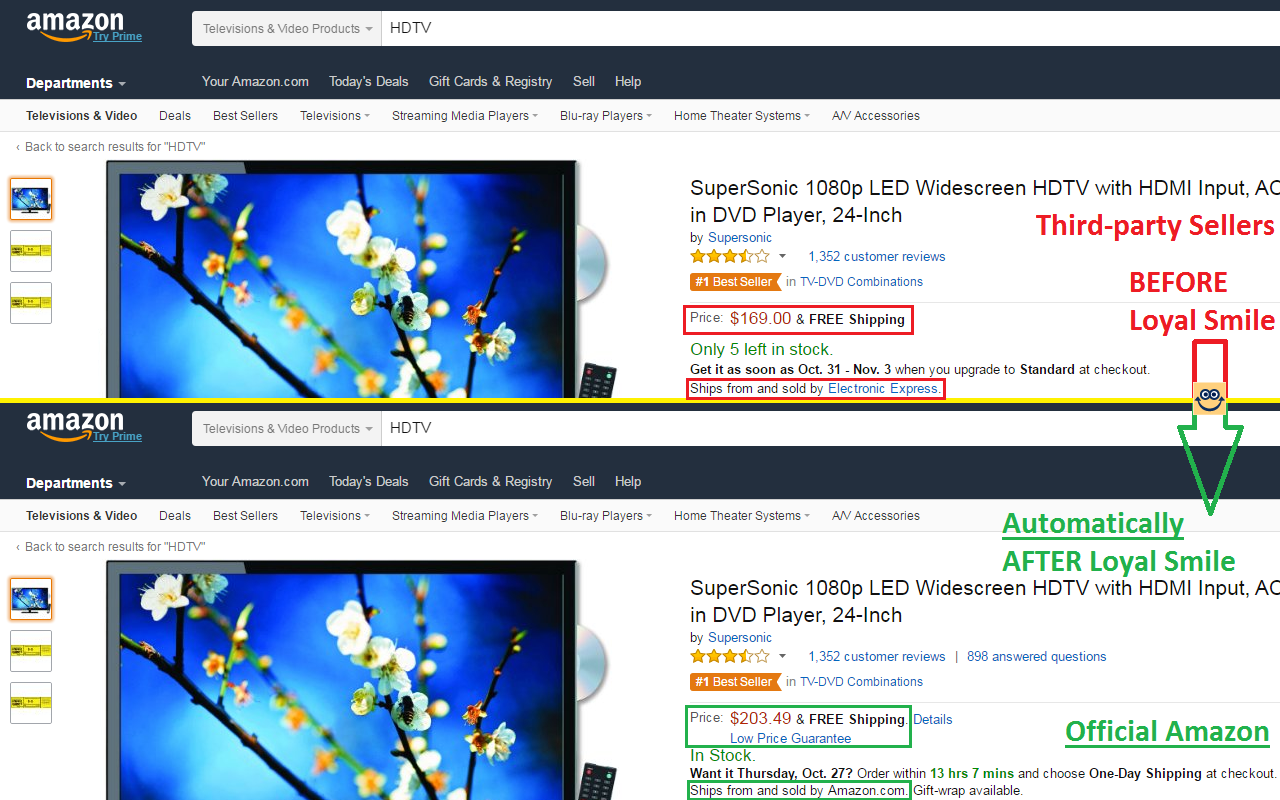 ---
On Search Pages: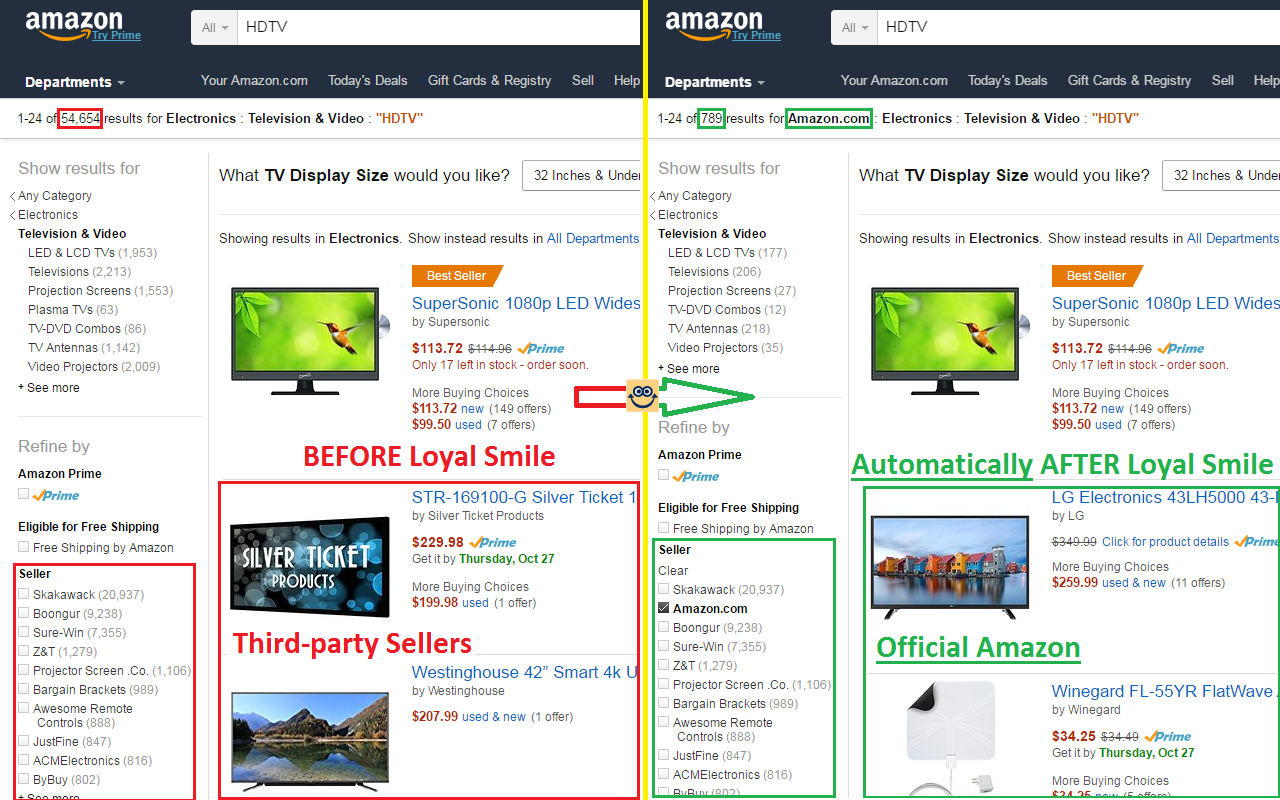 ---
Changed Your Mind? No Problem! Here's How to Disable it & How that Works: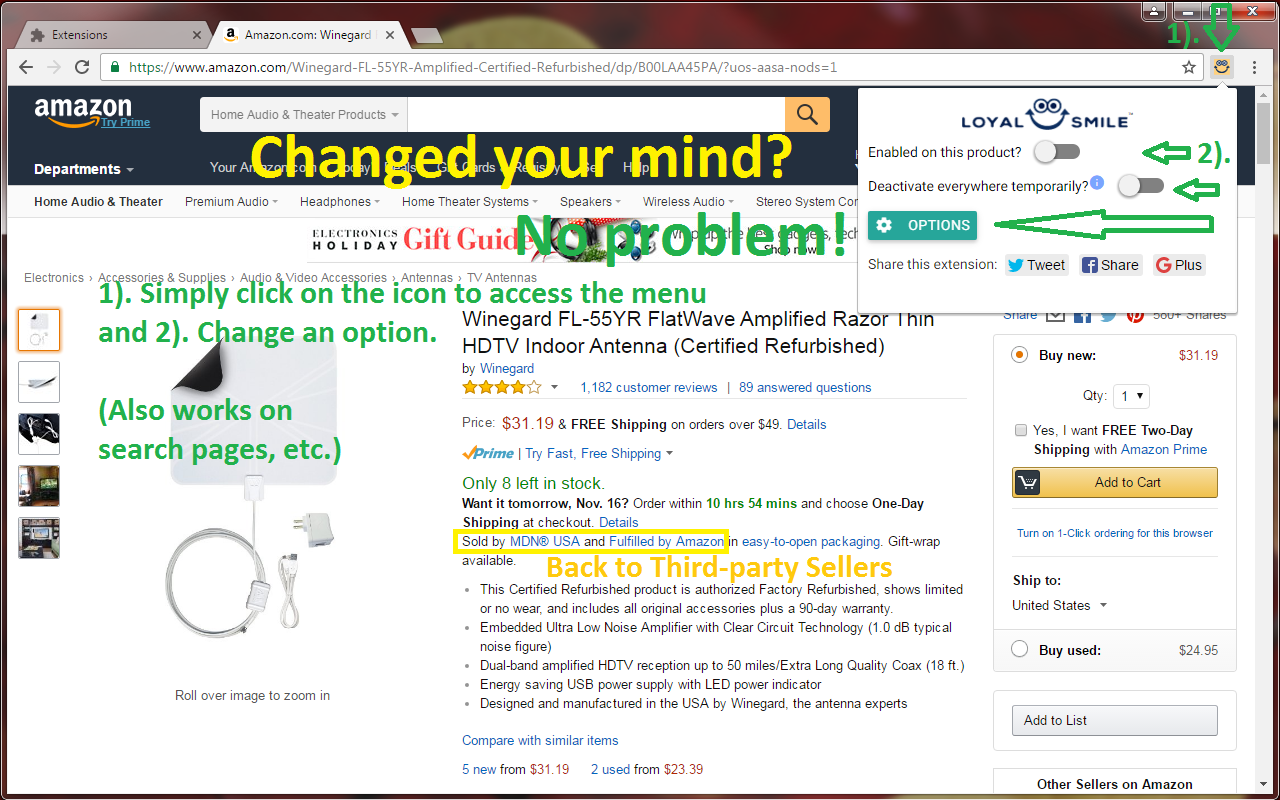 ---
Loyal Smile™ is not affiliated with Amazon.com, Inc. Amazon™ and the Amazon logo are trademarks of Amazon.com, Inc. or its affiliates.
Google Chrome™ is a trademark of Google Inc. Use of this trademark is subject to Google Permissions.
Loyal Smile, its logo, and its slogan are trademarks of UNIoSOFT™.
Copyright © 2016 UNIoSOFT. Website by SmartWebs.co division.